Investing in Sliding Gates for Convenience and Safety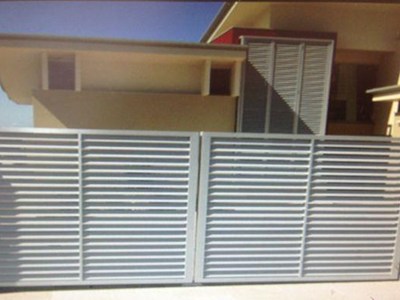 It is important to protect your family and your property. If you take the safety of your loved ones seriously, you must take precautionary measures to ensure that strangers cannot enter your home with ease. With well-installed sliding gates, you are sending clear signals that robbers are not welcome in your place. Sliding gates can provide you security, convenience and peace of mind.
Some sliding gates are simply built better than the others. If you are planning to install sliding gates in your home, try to look for options that promise power, quiet operation and safety. Also, try to go for the most cost-effective options. Remember, the most expensive options are not necessarily the best ones.
Choosing a sliding gate is not as complicated as you think. However, it is still important to do a little research before you finalise your purchase. Here are the basic things you should understand when purchasing sliding gates.
The Science of Sliding Gates
A sliding gate is possibly the largest moving objects around any home. Unlike manual gates, sliding gates are fully motorised, and movement may be completely controlled using a remote control. Siding gates run on track systems, which allow them to open or close as needed. You must consider the size and weight of the gates if you want efficient mechanics and motorisation. In general, heavier gates require a higher horsepower. If you want a quick reaction time from your gates, it is best to invest in sliding gateswith high horsepower too.
Top Security
Sliding gatescannot be easily picked or hacked. Intruders will not spend time trying to break down sturdy gates on a solid frame. Surprisingly, even cars running on full speed will not be able smash down a sliding gate. If you are looking for something that will give your family maximum security, you must secure your property with sliding gatesnow!
Since sliding gates can only be controlled using a remote, intruders will have no way of entering your home. You have the power to give access only to those whom you truly trust. With sliding gates, homeowners can relax knowing that nothing can breakdown their sliding gates. Don't you think that your peace of mind is worth the investment?
Maximum Convenience
With sliding gates, you no longer have to deal with missing keys or forgetting lock codes. Sliding gates will conveniently allow you to enter or exit your property very quickly. You no longer have to worry about leaving your gate open. When you invest in sliding gates, you are also investing in convenience. Choose the best style and option for your property to ensure that what you get is exactly what you are looking for.