Balustrades for Garden Fencing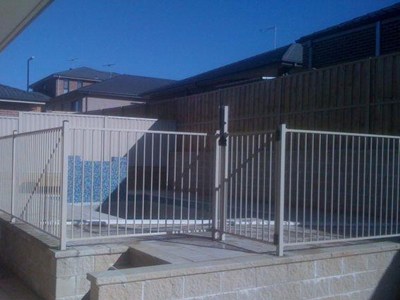 A garden forms part of important areas to be taken care of in residence to enhance the beauty of the residence. It is not only a place to harvest fruits or vegetables, and then leave it without any security or decorative care. If managed well, it can add value to architectural designs of your residence to make it look brilliant. Most buildings in Sydney use balustrades to enhance their external beauty. It will be great to use balustrades as well for garden fencing to match the architectural design of your building.
Balustrades are used for various purposes. They are a type of railing that is supported by balusters used for security or decoration purposes. In most buildings, they are used on stairs in order to prevent people from falling, and they are also used for security purposes in case of unauthorised entries. The same with garden fencing, these balustrades can be used for security purposes or decoration purposes.
You can use it for garden fencing in order to match with the entire decoration of the house or external usage. This will enhance the beauty of your building. There are some beautiful structures of it that can be used for fencing. Balustrades can be made of a wide variety of materials thus enhancing their beauty. They can be made of aluminium, glass, or stainless steel, wood.
There are many choices of balustrades for your garden fencing. You can decide to use wood, aluminium or glass, depending on affordability and preference. Aluminium ones are affordable, attractive, and efficient. They can be perfect for your fencing in your garden to match with other balustrades on your building. The woods ones are also better options to choose for your fencing in the garden because of their exquisite design. They are perfect for both security and decoration purposes. There is more on the list of materials to choose for your preferred choice.
As an important part of your residential area, garden has to be cared for. It boosts the overall decoration of your residence. You have to invest in one for your gardening.
The prices do vary for balustrades and the designs, too, vary. Find the most exquisite choices from Alam Fabrications. Alam Fabrications is a supplier of a broad range of pool and security fencing. The supplier has a wide range of balustrades made from various materials. They can be delivered to anywhere in Sydney and can also be installed on request.
Balustrades are perfect for your garden fencing. They cannot disappoint you in enhancing the decoration of your residence provided you chose the right material from a reliable supplier. Use them as decorative features or security features. Alam Fabrications is here to give you the most beautiful and functional products for your fencing needs. You can use them for pool fencing as well or indoors for your stairs railing.